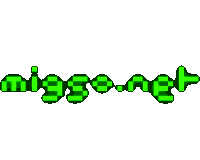 >1999>Y2K


Y2K, 1999, 3'25''
audio: "James Whale", Tuxedomoon, 1980
Y2k 1999 One of the works that came out of the X-city project. Y2k is based on the fear of the millenium bug, and was made for the Festival Atlāntico 99, in December 1999, at Galeria ZDB - Novo Figurino, Lisbon This is a preview of the effects caused by Y2k, the computer bug of the millenium everyone was talking about during that year. Despite the daylight, the church bells are chiming the Y2k hour.
A jet plane is trying to escape the millenium bug by moving from city to city (time-zone to time-zone). Each time it passes the heart of the city - the administrative center- it becomes distorted, regaining its original shape as it gets further away from the city center, escaping the bug, and moving onto the next city. This routine goes on for about 3 minutes. In the end you see an office building being desintegrated by the Y2k bug.


Y2K
30sec preview [download]
(QT 1.46Mb)


Related Works
X-City 1997-1998
Biblia #6 1998